Timber Home Services
Log

/

Hybrid

/

Timber Frame

/

Home Design
Timber Home Services is devoted to the design and construction of specialty wood homes, including Log, Timber Frame, and Hybrid building systems. We are a complete One Stop Shop that can help make your dream a reality by walking you through all aspects of building a custom home, from the initial planning phase, through home design and materials selection, all the way through to turnkey construction. For a home that's uniquely yours, choose Timber Home Services.

Products
Log, Hybrid, and Timber Frame Homes
Log Homes
An American classic, the log home is the most timeless of construction methods. Natural Element Homes and Timber Home Services offer a variety of log species, styles, and corner joineries.
Hybrid Homes
Cost-effective, economical, and attractive, the Hybrid Building System offers maximum cost-effectiveness without compromising on charm and aesthetics.
Timber Frame Homes
The ultimate in custom homes, Timber Frame homes feature large structural wooden beams visible throughout the interior which act as the structural skeleton of the home.
Dan Trimble, Founder & President
About Dan
"I started out my career as a young man with a small custom woodworking business and a big dream."
Hello and welcome to the wonderful world of specialty home building. My name is Dan Trimble, and I am the owner of Timber Home Services, a company devoted to the design and construction of specialty wood homes. We do this in collaboration with, and brought to life by, Natural Element Homes of Sweetwater Tennessee.
I started out my career as a young man with a small custom woodworking business and a big dream. I was designing and building my own furniture, doing custom architectural interiors, while also doing custom and production woodworking of all sorts. It was a good time. At age 33 I built my own timber frame home, and before I knew it, I was bit. The timber frame bug had set in. I soon transitioned to timber frame home design and consulting, and since, have made a career of designing, consulting, and constructing specialty wood homes all around the country. To date, I have taken part in over 100 structures, both residential and commercial, ranging in size from a 1200 square foot getaway cabin to 10.000 plus square foot luxury homes. My first project 22 years ago was a beautiful 5000 square foot three-tiered hammer-beam timber-framed church sanctuary and bell tower in Steubenville OH. It was an outstanding design and sticks with me to this day. Great way to start a career. This stuff is in my blood and I am passionate about good design and natural wood, (log, timber, or otherwise), in our living environments.
But what's more important to me now is how we get you started on your specialty home project. After some initial conversations about scope, schedule, and budget, I will be meeting with you on your build site to shake a hand, and survey the site for any and all the characteristics your site has to offer that will affect the design of your home. We'll also be on the lookout for creative opportunities that we might take advantage of. Most important is to get you in a home that you are proud of, that you want to share with friends and family, that you can afford, and that you can't wait to get home to. It would be my pleasure to bring my experience to the thoughtful ideas you already have for your specialty home. Together, we can turn them into a livable, lovable reality, and have some fun along the way. I await your contact, (phone, email, or text), and look forward to being of service.
Keep the Faith,
Dan Trimble, AAGG
Name: Dan Trimble, AAGG (All Around Good Guy)
Bride: Sandra Trimble of 38 years. Resident art teacher, CFO at The Artist Hand Gallery
Kids: Zachary (32) and Forrest (29)
Home: Born, raised, and still reside in Southwestern PA. Built my own timber frame home at age 33 (now 62) and heated it with wood, of course
Hobby: Fly powered paragliders
Collection: Two Euro Smart Cars, gas and diesel
Community: Volunteer fireman/engineer at Cherry Hill VFD
Church: Grace United Methodist (Adult Sunday School teacher)
Dream job: Other than helping foks build beautiful wood homes, standup comedian
What I would do if I won the lottery: Build homes until the money ran out
Memberships: Braver Angels (trained moderator). https://braverangels.org
Hope for the world: A peaceful, God-centered society
Love: A good conversation
Pet peeve: Litterbugs
Interest: The future of energy and a circular economy
Passion: Reducing the use of plastic and eliminating plastic from our environment
Favorite movies and TV: The Profit, Drybar Comedy, the Borne series, Ocean's Eleven, and a good tear-jerker now and then
Sports: Mostly motosports; motocross, dirt track
Bicycle type: Long wheelbase recumbent
First business: Woodworker, furniture maker
Favorite vacation spot: Nags Head, NC
Favorite place to sit: Jennette's Pier, Nags Head, NC
Vow: To never let people offend me
Pastime: People watching
Best place to people watch: Las Vegas (Wow! Every slice of humanity is represented)
Voter registration: Independent
Inspired by: Rainbows. They seem to show up at the most interesting times. It makes me wonder
If I was a teacher: I would teach kids to be good observers, how to be curious, and how to free your mind to wonder
Best saying: "Not all who wander are lost"
Favorite wood species: Cherry (hardwood), Reclaimed Heart Pine (softwood), Padauk (exotic)
Garden favorirte: Asparagus (I'm no gardener, but I do grow Asparagus… and grass)
Favorite mode of transportation: Walking
Most romantic place: Out in front of the Ballagio in Las Vegas watching the fountains play to Frank Sinatra's Fly Me to the Moon
My hope for heaven: Being in the middle of a giant sweetcorn field with a tub of water for soaking the ears and a campfire for their roasting
Favorite quote: "Do all your work as though you had a thousand years left to live; and, as you would if you knew you must die tomorrow."
Personal mission statement: Be a good husband and father. Be kind. Walk humbly before my God. Rescue people and put the wet stuff on the red stuff. Be of good humor.
Professional mission statement: Be of good service to my clients. Add beautiful homes to the world. Bring honor to good design, quality, and fine craftsmanship. Teach about what wood adds to our built environments. Promote energy savings. Make a buck and have some fun doing it.
Natural Element Homes Outstanding Minute Video Series…
…with Dan Trimble
Dan Trimble, Outstanding in His Field
Check out Natural Element Homes' Outstanding Minute video series with Dan Trimble of Timber Home Services. In this series, Dan discusses all aspects of planning, designing, and building a specialty home, whether it be Log, Timber Frame, or Hybrid.
Dan's extensive experience in the realm of custom log and timber homes makes him a particularly authoritative source when it comes to answering the most common questions in the industry.
From General Contracting, to log home construction, to basement systems, home design, site preparation, and more, Dan eliminates the mystery and peels back the layers of designing and building a custom log and timber home.
Log, Timber Frame, Hybrid
How to Build a Custom Home
The Four Types of Basements
Services
Home Design Services
Design Pack Home Design
The Design Service that Gives You Ultimate Design Freedom
Total Design Freedom: Control every aspect of your home's design. Your home, your way!
3-D Virtual Walkthrough: See your entire home in a 3-D Virtual Walkthrough before construction ever beings
Polite, Professional Assistance: Work one-on-one with our friendly, experienced, in-house Designers 
Virtual Design Center: Work collaboratively without leaving the comfort of your home
Bid-set CAD Plans: Engage builders and bankers with plans designed to propel your forward in the process
Estimating Assistance: Receive estimates throughout the Design phase so that your project stay on budget
No Arbitrary Limits: Take the time you need, design the home you want. Your home, your way!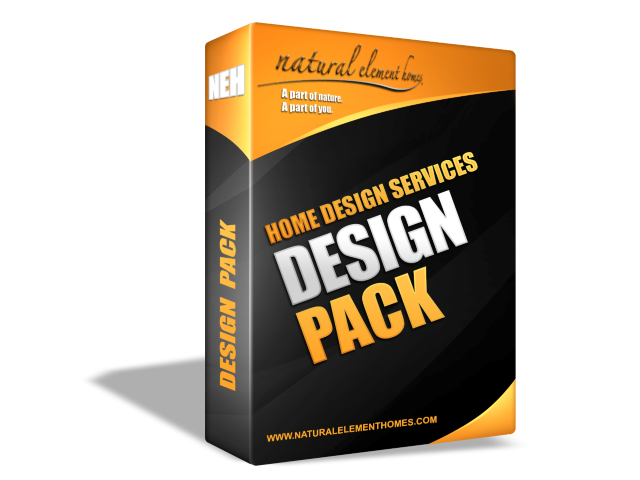 Services
Home Building Services
Dry-In Construction Crew
Timber Home Services offers dry-in construction services to turn your custom Natural Element Homes package into a weathertight dry-in shell. We can utilize Natural Element Homes' extensive nationwide network of licensed builders and General Contractors to pair you with a qualified, professional builder to perform a Turnkey Construction. Or, if you prefer, we can utilize builders and/or contractors of your choosing to bring your dream home to fruition.
Call or Text Dan at (412) 309-1161
How to Get Your Home Built
Home Plans
Custom Log & Timber Floor Plans
Every Home Starts with a Plan
Get In Touch
Send a message using the contact form below…
Contact Timber Home Services
Feel free to contact us by phone or email, or schedule an appointment for a face-to-face consultation.
Natural Element Homes Corporate Offices are also open to the public. We are located halfway between Chattanooga and Knoxville in eastern Tennessee. I-75, Exit 60. 8am – 5pm Monday – Friday. 10am – 4pm Saturday. Closed Sunday.